About Us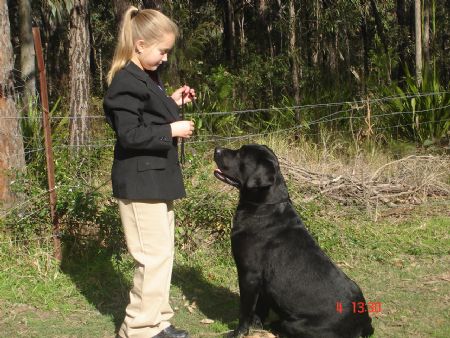 Welcome to Degel Labradors
At Degel Labradors, we are dedicated to producing top-quality Dogs with excellent temperaments and soundness that make quality family companions, and with looks to match. Our labradors play a big part of our family.
We breed Black, Yellow and Chocolate Labradors.
From birth our pups are raised in a loving, family home environment on our property where they are socialized with friends and other family pets.
Puppies are vaccinated, Microchiped and dewormed prior to leaving our home at 8 weeks.
Our breedings are carefully planned from sound lines that are certified for elbows, hips and eyes.
We also test for PRA - Progressive Rod Cone Degeneration. and EIC - Exercise Induced Collapse.
Degel Labradors is half an hour out of Dubbo NSW. (In a town called Eumungerie)
NOTE I DO NOT ADVERTISE ON ANY OTHER WEBSITE OTHER THAN DOGZ ON LINE and my Degel Facebook page.
Contact Details
Amanda Smith
Dubbo / Newcastle, NSW, Australia
Phone : 0428949110
Email :
[email protected]